fifth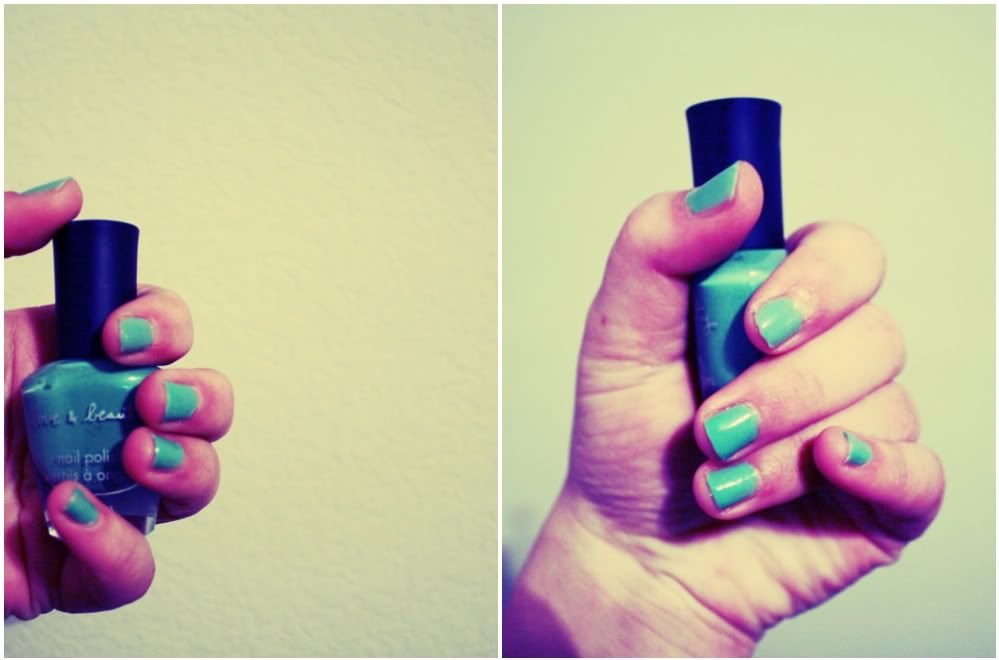 yo, i painted my nails.
like green kinda.
& I must say this paint is holding up, really really good.
its F21 brand, and its actually pretty amazing...
Because it was necessary I took my padre to the mall today, I needed prom shoes. He does not enjoy any malls, or stores.. unless its a motorcycle home depot. Anyways, I found some pretty rad nude pumps, except they were 6 inches. and since im already 5'7'' I for sure do not want to be taller than my date. So I found some cute little GUESS ones, I hope they work! I also talked to J, and we are thinking im going up there for spring break. I really hope, because that would be the best.