2011 in review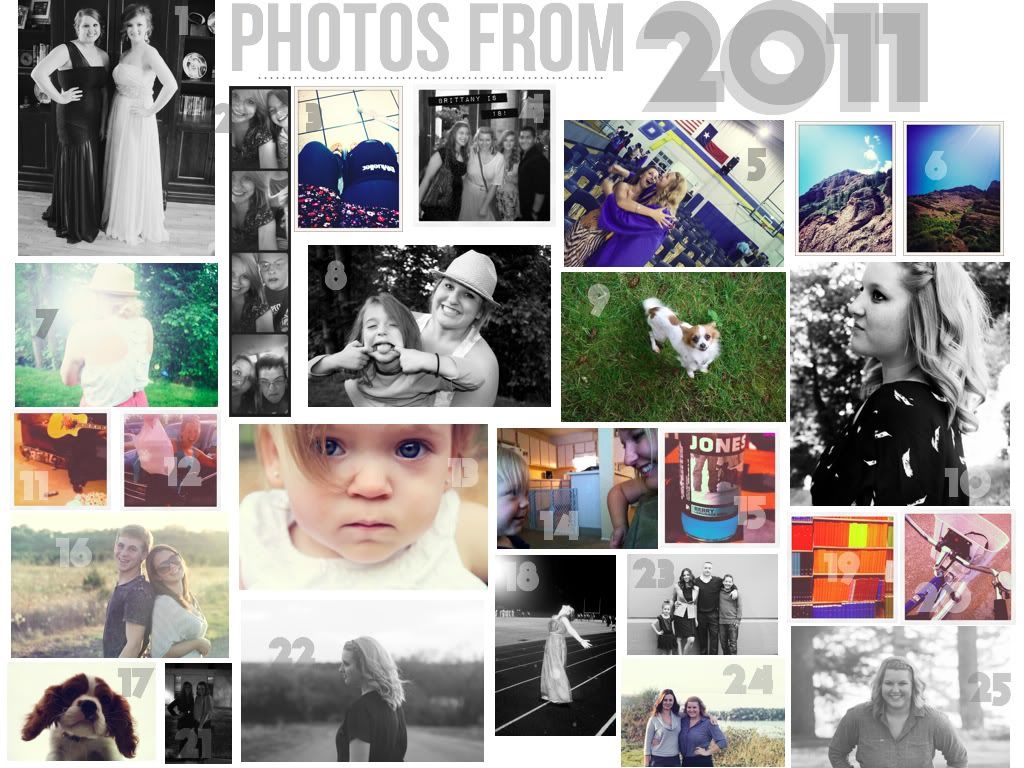 1 Attended my senior prom & had a very awkward time.
2 Spent time with my cousins.
3 Ripped my knee up & couldn't walk correctly for 3 months.
4 Had the best birthday with the people who mattered most to me
5 Graduated from high school!
6 Road tripped to Washington with my sister.
7 Had the best summer ever
8 Babysat my niece while her parents were gone for a week. (bonding time)
9 My puppy tater tot, disappeared....
10 My hair started to grow!
11 Fell in love with acoustic guitar.
12 Had way to much SUPER TACO!
13 Took my favorite photo ever!
14 Nannied the cutest twins during the summer
15 got hooked on JONES!
16 Met these kids and spent long nights together laughing, listening to guitar, and being adventurous on bridges.
17 Got a new puppy, GAVIN!
18 watched my best friend in the home coming court at her high school, in the pouring rain.
19 Found the library at my university.
20 Got a bike, and let the wind blow through my hair.
21 Went on a road trip to see my best friend! Cried when I left.
22 Wore pretty dresses & said goodbye to someone for two years.
23 Got to see my favorite family for winter break!
24 Spend lots of time with my JENJTYLER!
25 Feel happy that a new year is right ahead.